NPWA to Host Annual Fire Hydrant Design Contest
Lansdale, Pa- April 19, 2021 – In honor of National Drinking Water Week, North Penn Water Authority (NPWA) will again host a fire hydrant design contest, in which the winner will get to paint their design on a real fire hydrant located at the NPWA Operations Center.
The contest will run from Monday, May 3, through Thursday, May 6, with the winner announced on Friday, May 7. The contest is open to students currently in grades Kindergarten through fifth. To enter, applicants should simply use the provided blank template to design their custom fire hydrant using the art tools of their choice, take a photo of their design and email it to info@npwa.org. All entries will be posted on NPWA's Facebook page.
The contest winner will get to paint their design on an actual fire hydrant at NPWA's Operations Center, located at 300 Forty Foot Road in Towamencin. The Authority will provide all painting supplies. The hydrant will remain there until Drinking Water Week 2022 with a sign displaying the winner's name, age and Municipality.
"Based on the great turnout for last year's contest, we look forward to seeing the creative ideas of our local youth. This contest, which we plan to hold annually, has proved to be a great opportunity to stay engaged with our community, especially during these unprecedented times," said Anthony Bellitto, Jr. Executive Director of NPWA. "Drinking water plays a vital role in our everyday lives, which is why we want to draw attention to Drinking Water Week through this simple, at-home activity for kids."
To enter, please submit completed designs and contact information to Lindsay Hughes, Community Relations Coordinator, at info@npwa.org by Thursday, May 6. A panel of judges at NPWA will determine the winner, who will be notified by Friday, May 7.
National Drinking Water Week is an initiative of the American Water Works Association, and occurs during the first full week in May each year to recognize the vital role water plays in our daily lives. For more information, please visit www.awwa.org.
Last year's winning hydrant in front of NPWA's Operations Center, painted by 2020 contest winner, Bridget Adinolfi.
###
About North Penn Water Authority
Established in 1965, North Penn Water Authority (NPWA) is a municipally owned, nonprofit Authority with a dedicated, professional workforce committed to providing the community with a safe, reliable, and economical water supply. Water supplied to their customers comes from both a surface water supply that is treated at the state of the art Forest Park Water Treatment Plant (FPWTP) and from 12 groundwater wells located throughout the service area. To provide the highest quality water, the Authority has in place a main replacement program and performs annual flushing of its more than 585 miles of water main which serves more than 35,000 customers. NPWA also owns and maintains all fire hydrants in the service area to ensure hydrants are in working order in case of fire emergencies. NPWA employees, many of whom are NPWA customers themselves, take pride in being able to provide this service to the community. For more information, please visit www.npwa.org or call 215-855-3617.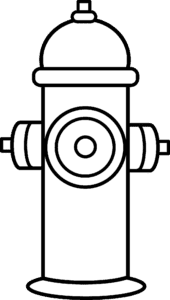 **Click here to download a PDF of the image or click here to download a Microsoft Word version of the image.