NPWA to Host Third Annual Fire Hydrant Design Contest
Lansdale, Pa- April 21, 2022 – In honor of National Drinking Water Week, North Penn Water Authority (NPWA) will again host a fire hydrant design contest, in which the winner will get to paint their design on a real fire hydrant located at the NPWA Operations Center. The winner will also receive a $50 Visa gift card, a new addition to the contest this year.
The contest will officially run from Monday, May 2, through Thursday, May 5, although early entries are welcome. The winner will be announced on Friday, May 6. The contest is open to students currently in grades Kindergarten through fifth. To enter, applicants should simply use the provided blank template to design their custom fire hydrant using the art tools of their choice, take a photo of their design and email it to info@npwa.org. All entries will be posted on NPWA's Facebook page.
The contest winner will get to paint their design on an actual fire hydrant at NPWA's Operations Center, located at 300 Forty Foot Road in Towamencin. The Authority will provide all painting supplies. The hydrant will remain there until Drinking Water Week 2023 with a sign displaying the winner's name, age and Municipality.
"The hydrant has become a staple at our Operations Center that employees and visitors walk by and enjoy daily. This contest allows us to stay engaged with our community, and we look forward to seeing all of the creative ideas of our local youth," said Anthony Bellitto, Jr. Executive Director of NPWA. "Drinking water plays a vital role in our everyday lives, which is why we want to draw attention to Drinking Water Week through this simple, at-home activity for kids."
To enter, please submit completed designs and contact information to Shana Constanzer, Public Relations Coordinator, at info@npwa.org by Thursday, May 5. A panel of judges at NPWA will determine the winner, who will be notified by Friday, May 6.
National Drinking Water Week is an initiative of the American Water Works Association that occurs during the first full week in May. Drinking Water Week serves to recognize the vital role that tap water plays in daily life, the infrastructure that is required to carry it to and from homes and businesses, and the critical work that water professionals accomplish around the clock to ensure the delivery of quality tap water. For more information, please visit www.awwa.org.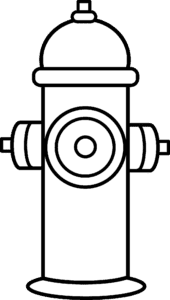 **Click here to download a PDF of the image or click here to download a Microsoft Word version of the image.
Last year's winning hydrant in front of NPWA's Operations Center, painted by 2021 contest winner, Cecelia Breen