June 2021
2021 Hydrant Contest Winner Completes Painting
NPWA recently welcomed Cecelia Breen to their Operations Center to paint a fire hydrant, for which she submitted her winning design to their hydrant design contest held in May for Drinking Water Week. The hydrant will proudly be on display in front of NPWA's Operations Center, located at 300 Forty Foot Road in Towamencin. A sign with her name will also accompany the hydrant, which will remain there until a new winner is announced during next year's contest.
May 2021
NPWA Releases Children's Book
NPWA is excited to announce the release of its first children's book, "The Source to Tap Mystery," which will be available free to children in the community beginning May 15, 2021.
The interactive coloring book is a fun and educational way to teach early elementary-aged children about the journey water takes from the water source to their homes. Children can take an adventure with the book's main character, a water drop named "H2Ollie," and his friends, and complete some fun activities along the way while they solve the mystery of where their water comes from. Find out how to get a copy of the book here: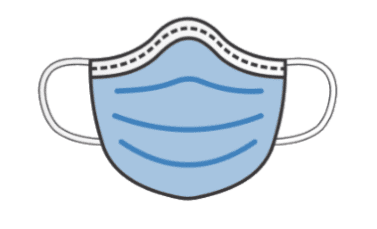 June 26, 2020
NPWA Building to Open to the Public on Monday, June 29, 2020
 NPWA will be opening our building to the public on Monday, June 29, 2020.  As we open to the public, like other establishments, we will implement additional interior safety measures and guidelines to protect our staff and customers.
March 2020
Drinking Water Resources During COVID-19 Pandemic
We understand this is a stressful time for our community and for the households we serve. Please know that we are here for you and are committed to taking all steps necessary to maintain safe, reliable water service. You can continue your normal use of tap water. The U.S. Environmental Protection Agency (EPA) recommends that Americans continue to use and drink tap water as usual. 
March 2020
NPWA's Response to COVID-19
As our community experiences the effects of coronavirus, we want to assure our customers that we do not anticipate a disruption of water service or compromised water quality. As always, we have staff on site 24/7 at our Forest Park Water Treatment Plant, as well as staff on call for water emergencies.
Safety for our customers and employees is a top priority. Due to the necessity of the services we provide, we are taking precautions to protect the health of our workforce. Based on the recommendations set by the Pennsylvania Department of Health and Montgomery County Officials, NPWA is restricting access to our building to NPWA employees only.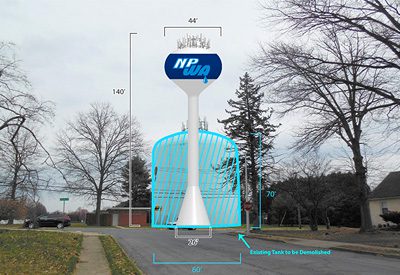 June 15, 2020
NPWA Hillcrest Tank Construction
North Penn Water Authority (NPWA) will begin construction of a new water tank on Frederick and Clearspring Roads in the Hillcrest section of Lansdale. Replacing this tank is part of a larger infrastructure improvement project in the Hillcrest section of Lansdale that will enhance fire protection, public safety and water quality.
January 31, 2020
New Lobby Hours
North Penn Water Authority has new Lobby Hours effective February 3, 2020. Our Lobby will be open from 8:30 am to 4:30 pm. Our phones will be answered between the hours of 8:30 am and 4:30 pm. Customers with a water related emergency between the hours of 4:30 pm and 8:30 am can call our After Hours Emergency number at 215-855-9945.
January 14, 2020
NPWA IVR Bill Payment
North Penn Water Authority customers can pay their water bill any time, day or night, that is most convenient for them either online or by telephone using our Interactive Voice Response (IVR) system. To use IVR, dial 844-915-1241. You can also call the office at 215-855-3617 and press 4.
September 14, 2019
E-Billing Information
Customers may sign up for E-Billing to opt-out of receiving a paper bill and receive an email notification that the bill is online and ready for payment. To use the E-Billing option, you will need to register and login to your customer account to change your billing preferences.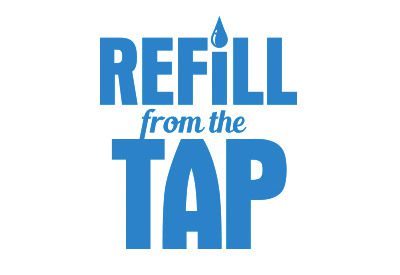 April 22nd, 2019
Refill From The Tap
To learn how refilling from the tap helps protect the environment, click here.